"Preserving Our Heritage From a Woman's Perspective."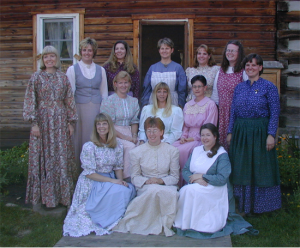 The Cinnamon Creek Folk Singers are a group of women from Northern Utah who for more than twenty years have arranged, performed, and shared their love for traditional Western Pioneer, Railroad, and American folk songs. The group was created to preserve and promote the national and regional folk music heritage.
Best known for their vocal harmony, the Cinnamon Creek Folk Singers use authentic and original arrangements, including "shape note" songs, to celebrate folk writing and performance process. Stories and journal entries are used during the program to bring to life Western Pioneer history.
Railroad songs, religious hymns, western migration songs, and traditional folk music are performed by women wearing traditional costumes representative of the American West in the late 1800's.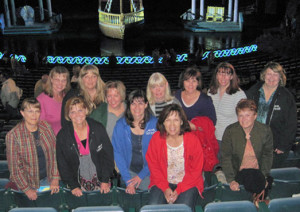 Members of the Cinnamon Creek Folk Singers are women with varying interests and skill. They share a love for the written words and vocal storytelling surrounding the events that shaped this nation and the Western United States.
Many of these women are direct descendants of the Mormon Pioneers who participated in the largest hand cart and wagon train migration in American history. Others have studied folk art in the form of dance, storytelling, textiles, children's games, and traditional musical instruments.
Our first music video – "In the Bleak Midwinter"